Greenwald Weiss is a law firm dedicated to helping you protect your assets for posterity, care for yourself in old age, and navigate difficult end-of-life issues. Our primary areas of focus are basic estate planning, advanced tax planning, elder law and Medicaid planning, as well as post-mortem matters such as probate and administration of estates and related areas.
Our attorneys work personally with you to design a strategic plan based on your unique circumstances and needs, while also considering applicable federal and state laws.
Our
Team
Each of the firm's offices include partners, associates and a professional staff dedicated to meeting the challenge of providing the firm's clients with extraordinary service.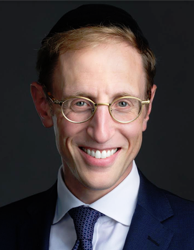 Brian (Baruch) Y. Greenwald
Founding Principal Member
bgreenwald@greenwaldweiss.com
Tel: (718) 564-6333
Mr. Greenwald has been focused on estate planning since 2010. Prior to opening Greenwald Weiss, he was an associate attorney at a New York City boutique estate planning law firm where he worked on and became proficient and knowledgeable in a wide array of estate matters including sophisticated estate planning and the preparation of the legal documents implementing complex plans and the probate and administration of large and intricate estates.
Mr. Greenwald graduated cum laude from Fordham University School of Law in 2007 and went on to work in the transactional/corporate department at Kelley Drye & Warren, LLP, a large corporate law firm in New York City, where he gained experience dealing with complex corporate transactions and tax issues. He subsequently went on to attend New York University School of Law where he received an LL.M. in Taxation in May 2009.
Previously, Mr. Greenwald served as General Counsel for a private investment group in Brooklyn, New York, where he managed the legal aspects of an investment portfolio of nearly 300 nonperforming commercial and residential mortgage notes.
Mr. Greenwald is admitted to the Bars of New York, New Jersey, and Connecticut, as well as the District of Columbia. He is also a member of the New York City Bar Association.
Mr. Greenwald is appreciated by colleagues and clients alike for his knowledge of the law, keen perception, patience, and genuine concern for clients' needs.
Mr. Greenwald resides in Brooklyn, New York with his wife and children.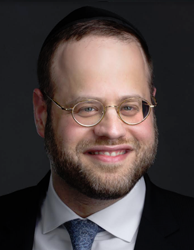 Sheldon (Shimi) Mayer
Partner
smayer@greenwaldweiss.com
Tel: (845) 576-6333
Just thinking about estate or Medicaid planning can be overwhelming—not to mention having to initiate sensitive conversations and make tough decisions. Sheldon Mayer, or Shimi, as his clients call him, has focused on the fields of estate planning and elder law since 2012. Clients appreciate his warm and unintimidating manner, as well as his patience and insight into the complexities of law—and into family dynamics. They find his approach puts them at ease, while helping achieve the perspective that will result in the best plan for their situation.
Mr. Mayer began his career in a boutique law firm in Rockland County, New York specializing in trusts, estates and elder law, and is now in private practice. He has a wide range of experience in solving clients' concerns—be they estate planning, tax issues, asset protection or estate distribution. From basic estates to ones that call for sophisticated techniques, he will work to find the most effective and sensible solution tailored to each client's situation. Most importantly, Shimi serves as his clients' trusted advisor. They know that—in addition to helping them make sure their assets are protected during life and their loved ones are taken care of after death—they can rely on him as general counsel to guide them in any legal issue that may arise, connecting them with experts as needed. He is there for his clients throughout the process, including navigating the often-tricky family and succession decisions involved in estate planning. He understands how important it is for families to approach this emotional topic with sensitivity, work out differences harmoniously, and equitably divide a loved one's assets after death.
Mr. Mayer graduated cum laude in 2011 from Washington University in St. Louis School of Law and earned an LL.M. in Taxation from Washington University in 2012. While in law school, he received the CALI Excellence for the Future Award in Estate and Gift Tax. He resides in Airmont, NY with his wife and children.
Hillel D. Weiss
Founding Principal Member
hweiss@greenwaldweiss.com
Tel: (732) 526-6333

Mr. Weiss has been in the estate-planning field since January 2011, when he began working at a boutique New York City estate planning law firm. He is experienced in the planning of all types of estates, from the basic estate to the very complex, utilizing sophisticated techniques and common sense solutions to ensure maximum benefit for the client. He is also proficient in the probate and administration of estates and all other ancillary issues that arise in the area of estate planning.
Mr. Weiss studied law at Rutgers School of Law – Newark, where he was an editor of the Rutgers Law Review. He graduated magna cum laude in January 2012, and shortly thereafter was admitted to the Bars of New York and New Jersey.
Mr. Weiss is a member of the New York State Bar Association and the New Jersey State Bar Association.
Mr. Weiss has earned the respect and admiration of his peers and clients for his legal expertise, scrupulous attention to detail, and soft-spoken, friendly manner.
Mr. Weiss resides in Lakewood, NJ with his wife and children.
BROOKLYN OFFICE
2511 Avenue I
Suite 102
Brooklyn, NY 11210
LAKEWOOD OFFICE
311 Boulevard of the Americas (Tower Two), Suite 103
Lakewood, NJ 08701
MONSEY OFFICE
747 Chestnut Ridge Road
Suite 204
Chestnut Ridge, NY 10977
Tel: (718) 564-6333
Fax: (718) 564-6330
Tel: (732) 526-6333
Fax: (732) 526-6330
Tel: (845) 576-6333
Fax: (845) 576-6330